APRIL IS NATIONAL SEXUAL ASSAULT AWARENESS MONTH AND WE ARE DISCUSSING RAPE AND PERSECUTION
Updated: Apr 14, 2022
Rape is a common form of Christian persecution in many countries. During slavery in the US white slave owners used rape as a form of terror and control against slave women and their families.


I want to share how I was inspired me to tell my story through poetry and performance art, then use it as a tool to help others victimized by sexual violence.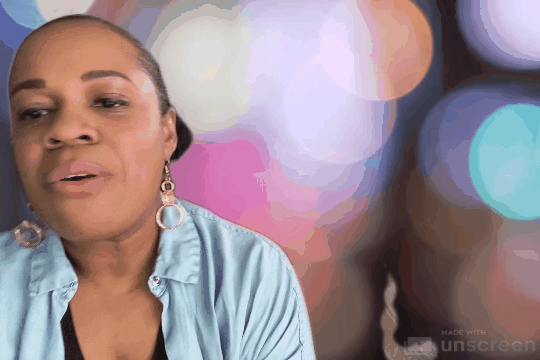 If you haven't checked out my Storyteller Studios Plus audio news report on Christian women being persecuted using rape methods in various countries, please check out this link.
"For our struggle is not against flesh and blood, but against the rulers, against the authorities, against the powers of this world's darkness, and against the spiritual forces of evil in the heavenly realms.."Ephesians 6:12
Broken Redeemed
Rape is one of the most disgusting and cruel acts that can be done against a human-being. It's also one of the gravest pictures of what true depravity looks like in mankind. Rape, seeks to strip a person of identity, dignity, joy, and peace. It can disarm a person of security and mental stability. Rape seeps into every relationship of its victim, because it becomes the filter in which the victim begins to process almost everything. Rape builds a toxic tree in the life of the person it violates and the fruit is all together rotten and destructive.
I speak of rape in a way that makes it it's own person...sort of...separate from the person/violator in whom it chooses to carry out its mission. I do this because the bible says in Ephesians, "For our struggle is not against flesh and blood, but against the rulers, against the authorities, against the powers of this world's darkness, and against the spiritual forces of evil in the heavenly realms." We are fighting demons! I see rape as a spirit who influences the will of a person who is open to carrying out its commands.
I experienced rape three times in my adult life. I have to admit that I was living in total darkness and very blind, so I can totally see why I was raped...and I explain this thought in more depth on my podcast, Generation Create, so check out this link to hear why I say this.
One thing that I am so thankful for is that when it was time for me to heal from the rapes, the Lord Jesus Christ sought me out.
I had honestly, swept the experiences under the rug and tried to move on with my life as best as I could. And even though I didn't care and just accepted what happened....God cared that this trauma was never truly dealt with. Psalm 10:14 reads, But You, God, see the trouble of the afflicted; You consider their grief and take it in hand. The victims commit themselves to You; You are the helper of the fatherless.
God had a beautiful plan of redemption for me and he used my Pastor and the theatre ministry at B.A.L.M. Church to reach the depths of my pain through writing and performing in our biblical productions every Sunday. I healed through studying the biblical characters and taking scripture in through the scripts! It was so divine and so sneaky, lol! As I understood the bible stories we were presenting every week, I began to discover my own story. The stories of the rapes began to surface and God journeyed my heart through a healing that can't truly be described in words. It was rough- ask my Pastor...I literally hated everyone because I had to walk through and relive the pain in a way. The same pain that I just swept under the rug and tried to just forget- I could now process it and deal with it and see a good ending as I read scripture, worshipped, and prayed. God unravelled me and set me free.
Because I was familiar with theatre, production and writing, I crafted my testimony into a poem, then it became a movement piece, then a full-blown performance art piece that I performed to a live audience a few times then translated it to online content. I believe that Broken Redeemed is a poetic and creative God-testimony that is purposed to reach millions of victims of sexual violence around the globe. And, it's my a page of my love story with our Father in Heaven.
Please check out Broken Redeemed by visiting this link. There are many ways to support the mission of this art piece by watching, sharing, and purchasing merchandise that helps me to create more art and make free workshops available to victims of sexual violence.